Penelope's Inspiration
---
I design footwear to fall in love with and stay in love with. When designing new collections, I ask myself whether they would make you feel free to stride out, to 'go anywhere and do anything'.
Some styles become 'old friends' that I wear daily till they die, while others become favourites that I don't wear enough. Neither should be superfluous, none are meant to be a one-night-only purchase. They are built to be dependable, with destinations and celebrations of life at the heart of my inspiration.
---
---
---
A Place Called Home
This season we dreamt of a place called home, that we are keen to explore and with it came a beauty way beyond our imagination. We capture the new collection in an enchanted landscape close to home.
While travel has been restricted Penelope decided to look to where she lives and explore close to home. A return to supporting neighbours, and buying local produce is a positive shift in the way we are living our lives and one that Penelope's family have been enjoying during the lockdown.
---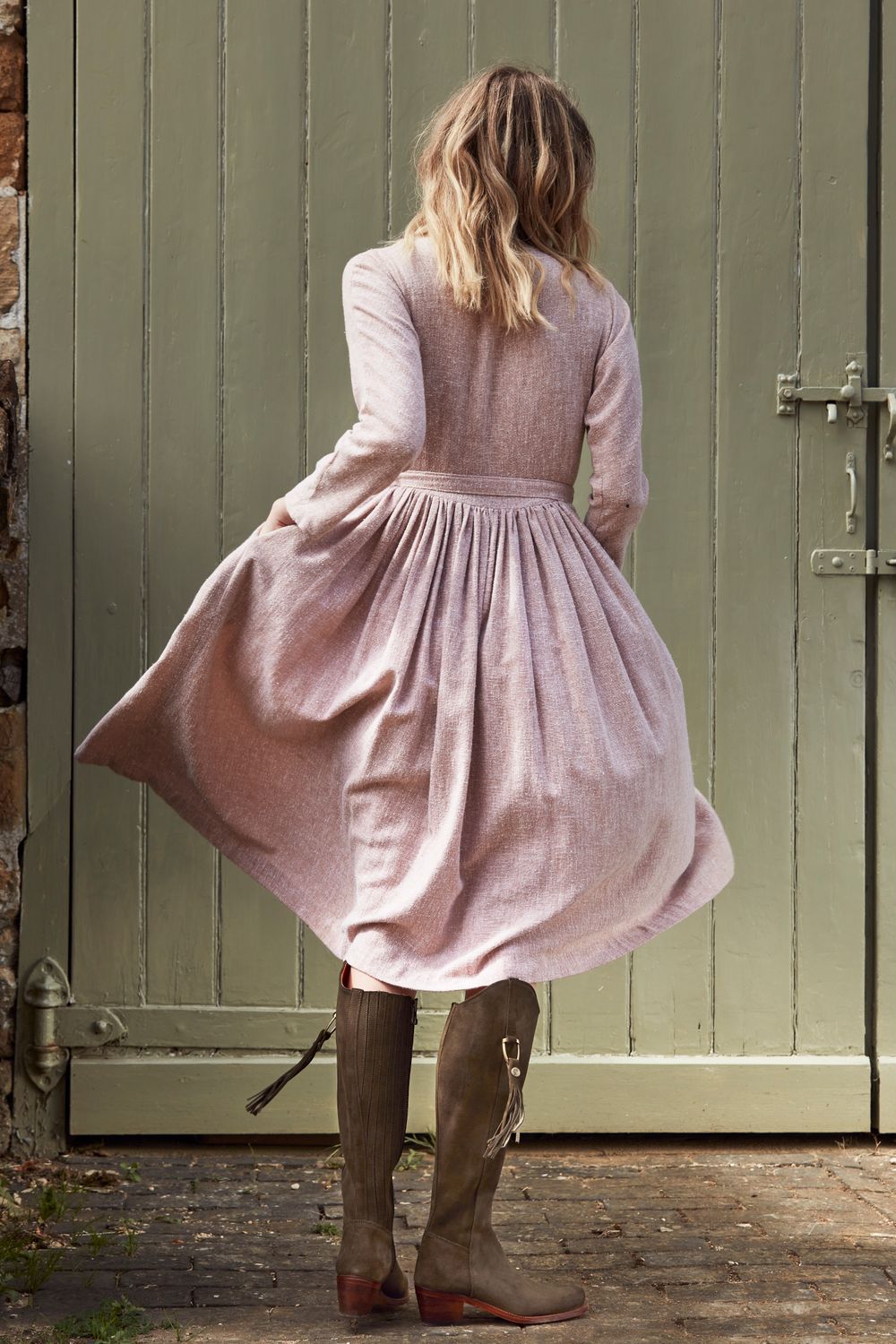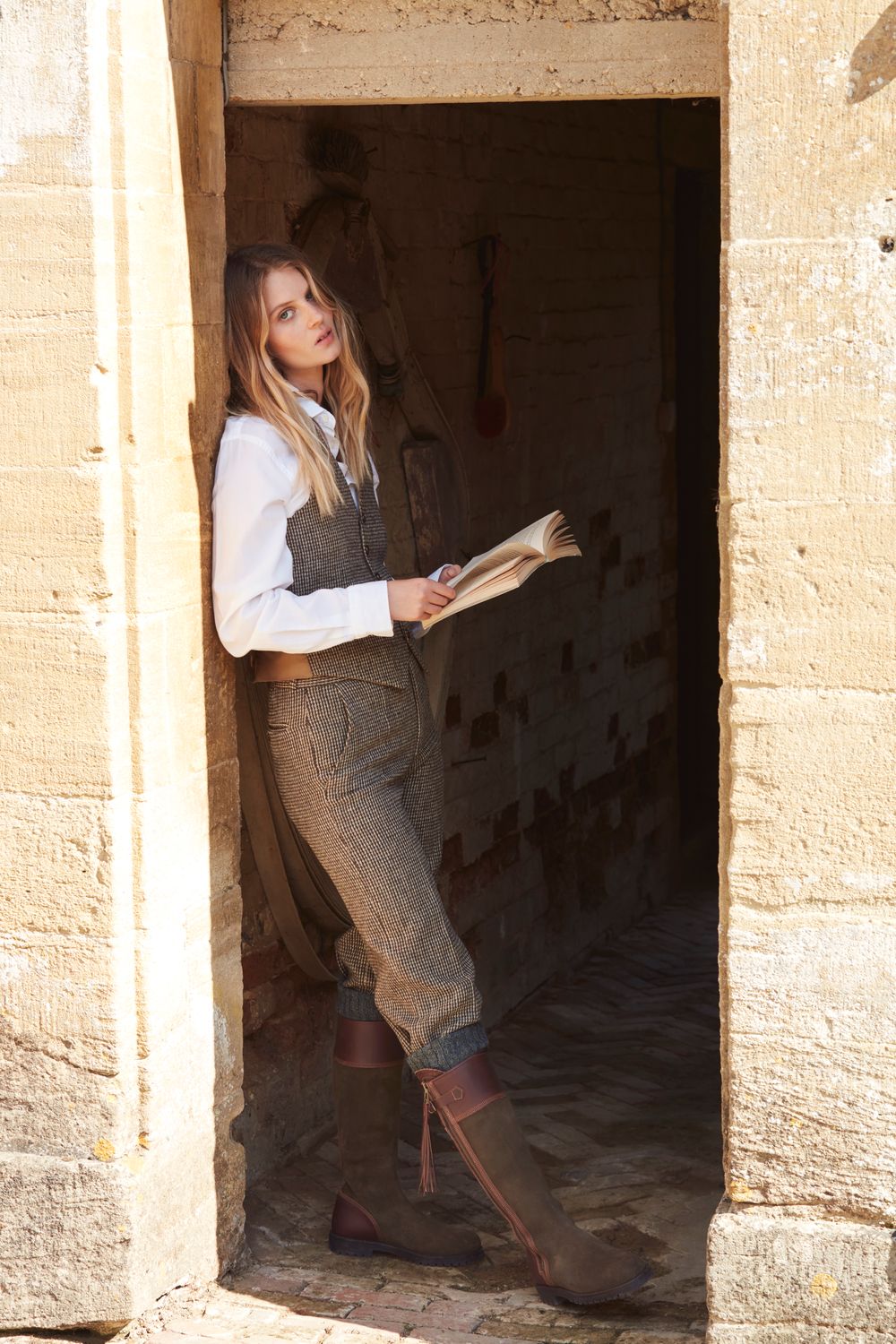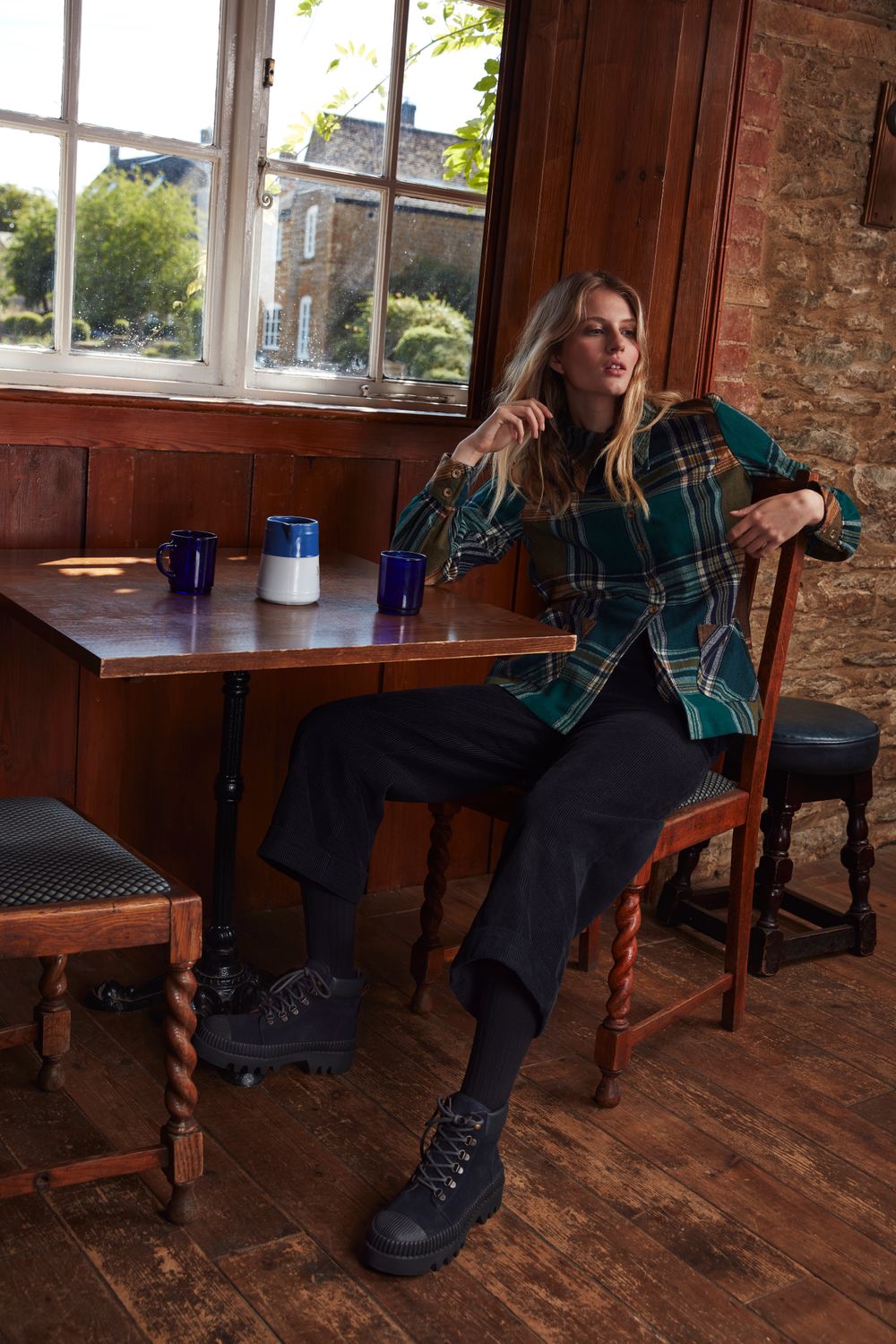 ---
The soft textures and natural colouring of a Cotswold farm with it's rolling hills and yellow stone courtyards are our backdrops. As the winter light fades and the night draws in, cosy interiors are captured at the local country pub. There is beauty on our doorsteps!
The Spanish equestrian heritage and aesthetic is ever present in our collections. True beauty is in the simplicity of the detail and the luxury of the leather.
---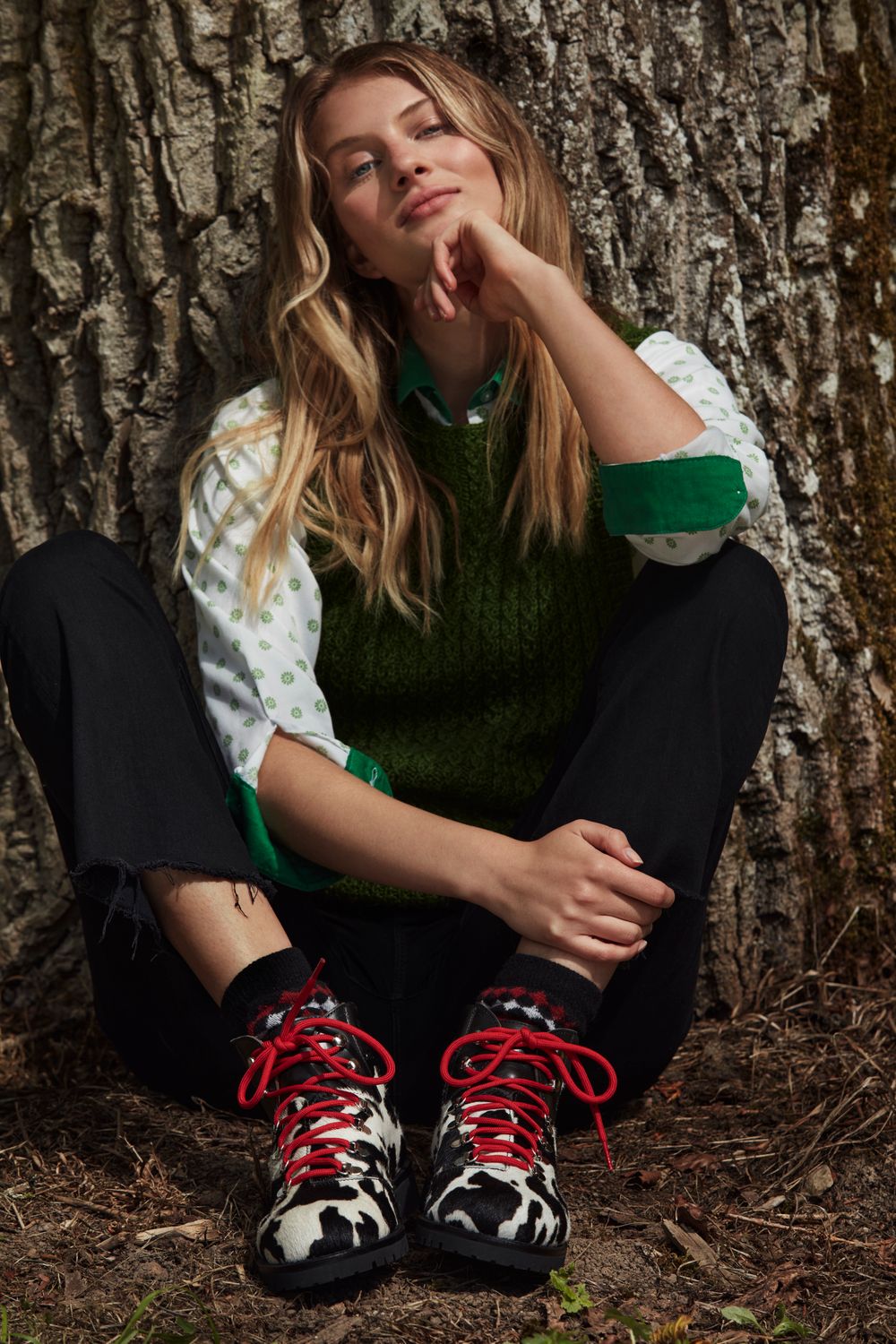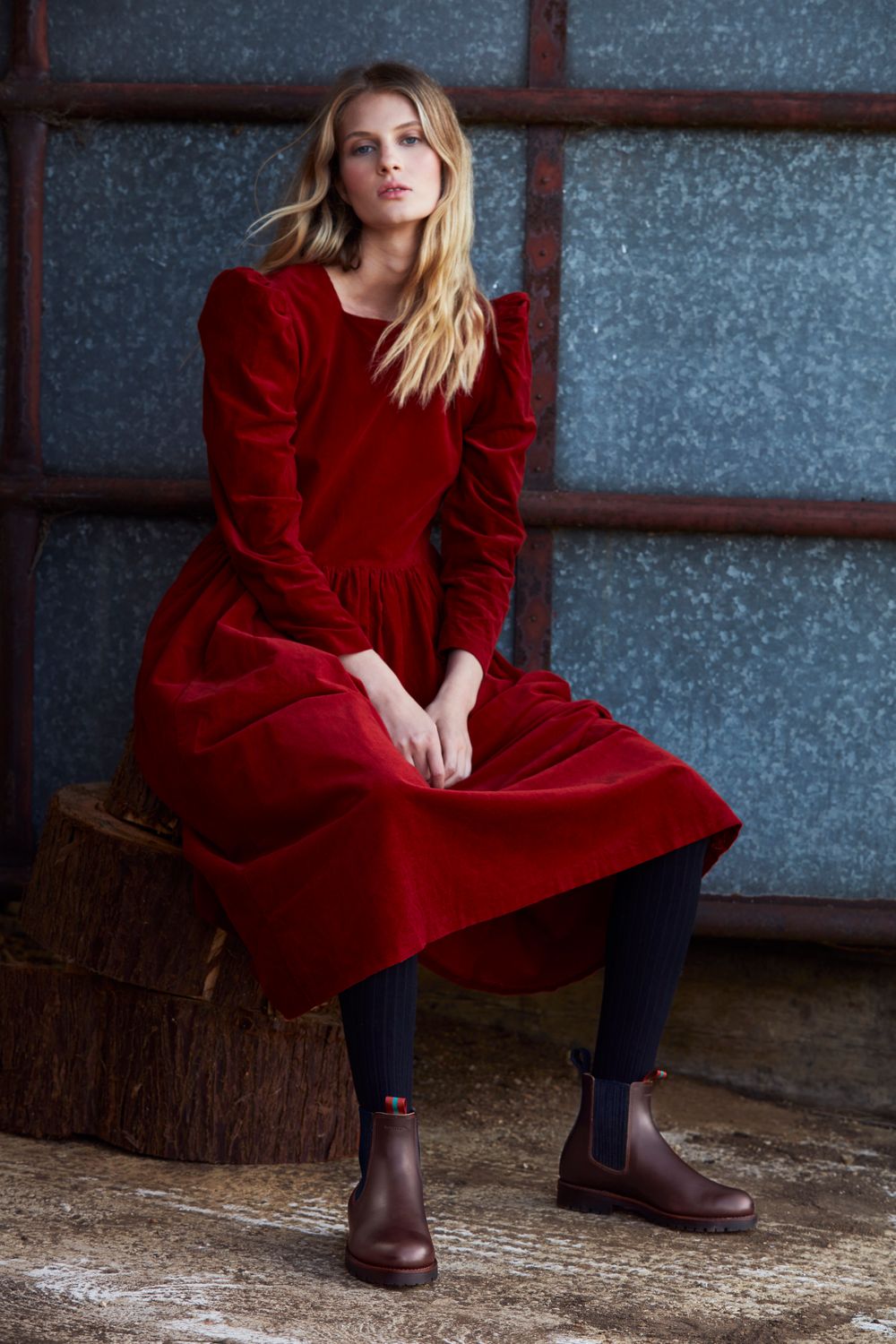 ---
The warm tones of peat and biscuit almost blend with the landscape. Oiled suedes and leathers add unique surface textures to these everyday styles. Our Inclement boots are water repellent all-weather styles. An inner waterproof membrane guarantees that your feet stay warm and dry. Goodyear Welt rubber tread soles are perfect for all-terrain. These boots seamlessly span the seasons. Cocoon with cashmere and wool for the cosiest of winter looks and re-work for spring with finer dresses and coats.
---